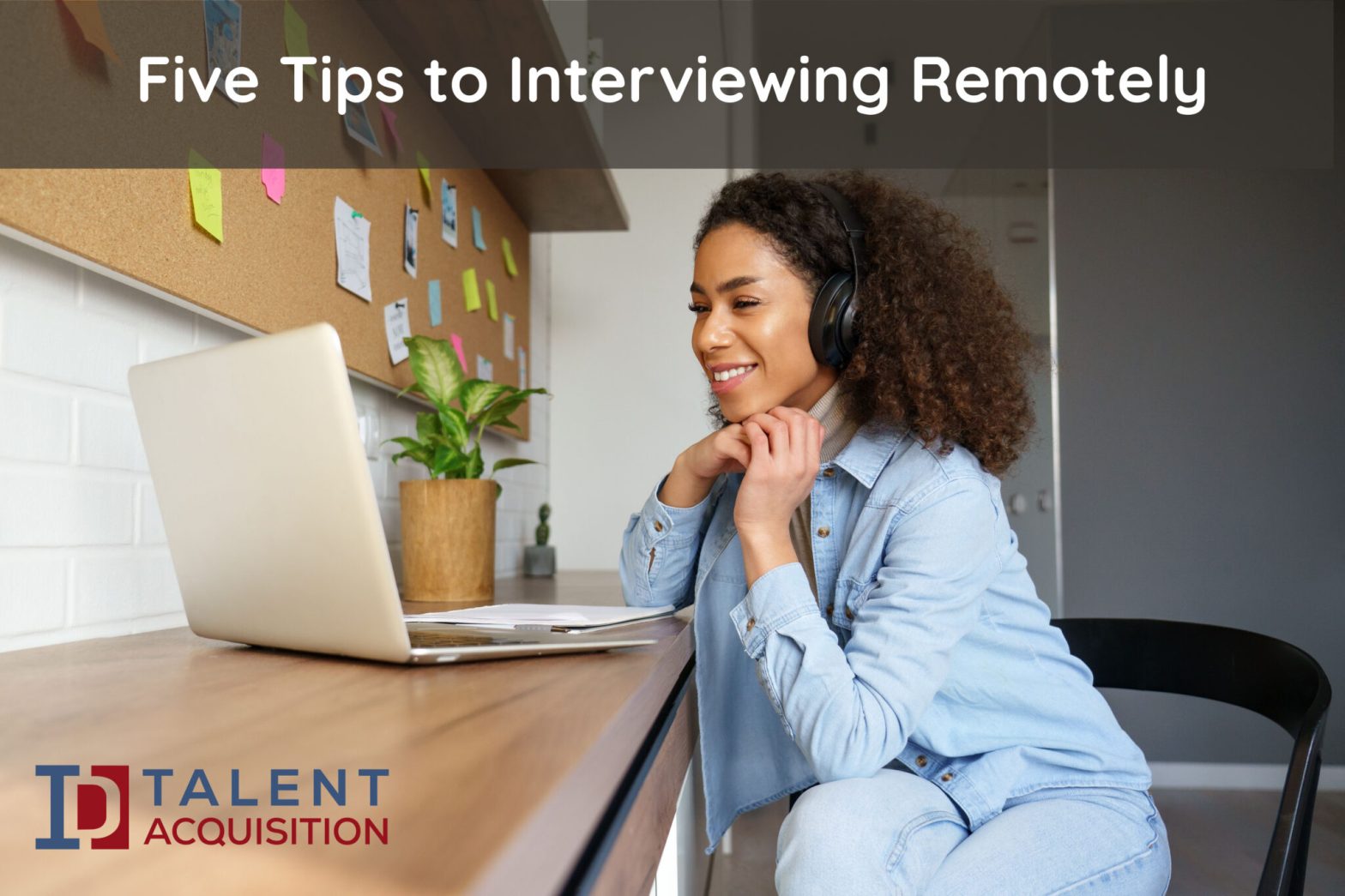 In today's day and age, it is common for a hiring team to conduct your first interview virtually. While the expectation remains the same as if you were going on-site, here are five tips to help you prepare for a successful remote interview: 
Research the company: As with any job interview, it is important to do your homework and research the company before the interview. Review the company website, LinkedIn profile, company projects, and client list to learn more about their products, services, and culture. 
Prepare for common interview questions: Practice answering common interview questions beforehand, such as "Tell me about yourself", "Why are you interested in this position?" And "What do you need to improve or learn?" Having a few prepared responses will help you feel more confident and articulate during the interview.  
Practice good virtual communication skills: Pay attention to your body language and nonverbal cues, such as eye contact and facial expressions. Use active listening techniques, such as nodding and making appropriate responses, to show that you are engaged in the conversation.  
Create a professional environment: Choose a quiet, well-lit (no light should be behind you) space for your interview. Make sure the background is clutter-free and neutral, and dress as you would for an in-person interview.  
Test your equipment: Here is a checklist to run through while setting up for your interview: 
Computer
Make sure you are connected to a power source or have full battery life before your interview.  
Internet
Test your internet connection to ensure a stable connection during the interview. 
Camera & Microphone
Many of the software systems used for virtual calls have a "Test Camera & Microphone" option, which ensures both are working with that program specifically. You could also use your computer's camera app to make sure it is working problem-free. 
Software (Zoom, Teams, direct link sent from the interviewer, etc.)
Attempt to enter the virtual meeting room prior to the interview to make sure all software is updated and running smoothly. If you are experiencing any difficulties, be sure to reach out to your point of contact for the company you are interviewing at with enough time to fix any issues. 
With this preparatory toolkit under your belt, you will feel an added bonus of confidence to ace your virtual interview. You can find other helpful tips, resources, and more on our Innovative Driven Talent Acquisition page!