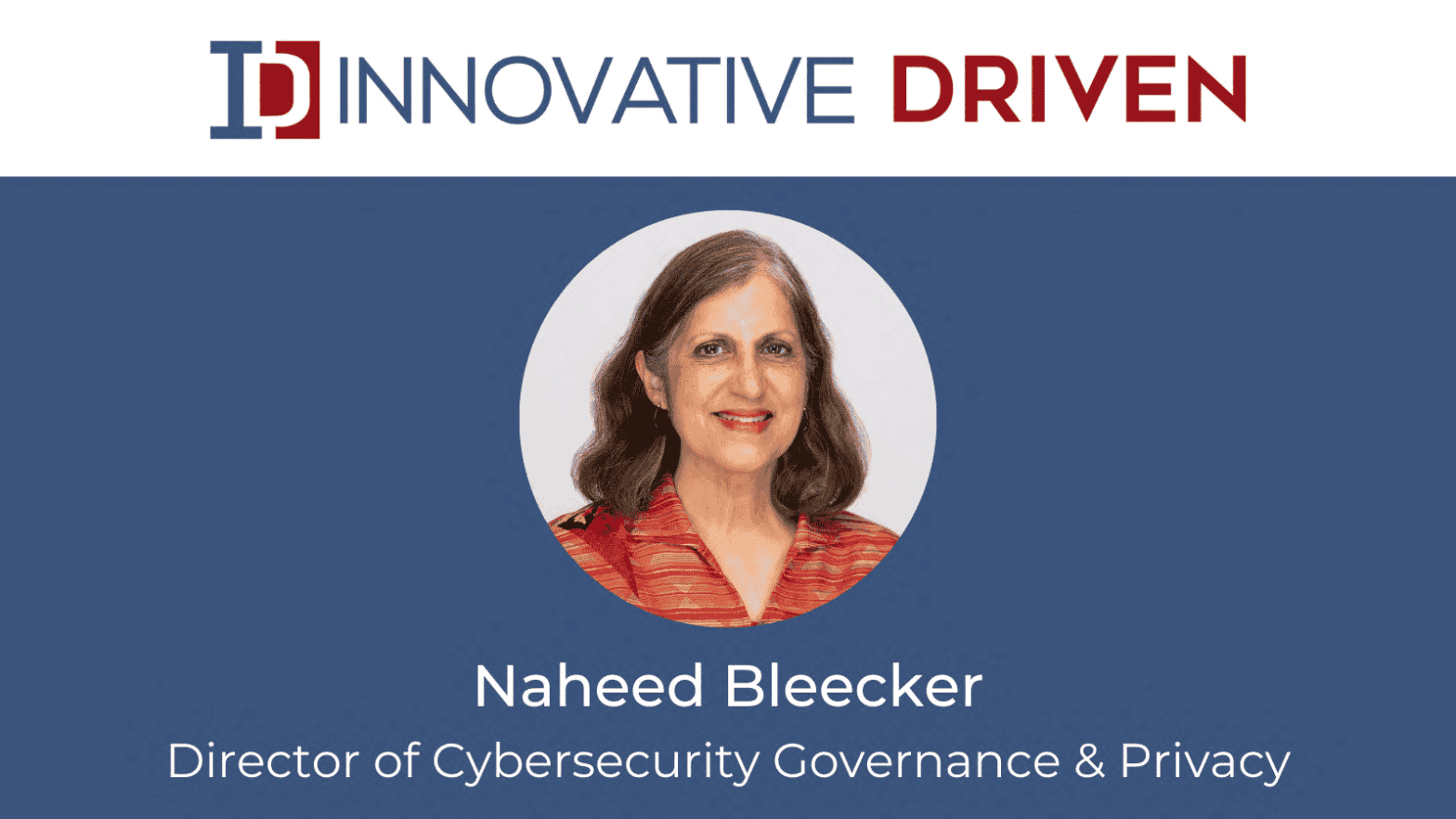 Industry veteran Naheed Bleecker adds thirty years of experience to the ID team.
Innovative Driven welcomes the addition of data privacy expert Naheed Bleecker to its IG consulting services practice. Naheed has three decades of experience in privacy, information security, program management, and information technology across several industries.
Naheed comes to Innovative Driven after establishing privacy programs for several organizations and serving as a privacy consultant to clients. She has advised organizations of all sizes with different risk profiles and levels of privacy maturity and has held the VP of IT, CISO, and other leadership positions.
"We are thrilled to welcome Naheed to the Innovative Driven team," Kim Taylor, CEO of Innovative Driven, said. "She brings a wealth of experience and talent that will greatly enhance our privacy practice and the services we deliver to our clients."
"Naheed has the perfect complement of expertise and credentials to deliver the highest level of services to our clients," said Nate Latessa, SVP, Advisory Services for Innovative Driven. "With increasingly complex privacy issues and regulations facing businesses, Innovative Driven has committed to providing the very best level of skill and knowledge to our clients' challenges."
Naheed is a Fellow of the Ponemon Institute, a thought leadership organization dedicated to independent research and education that advances the responsible use of information and privacy management practices within business and government. Ponemon Institute Fellows have distinguished credentials in cybersecurity, data protection, privacy, and other related areas. They conduct high-quality, empirical studies on critical issues affecting the security of information assets and the IT infrastructure.
Naheed holds numerous security, privacy, and technical process certifications, including CIPM, CISA, CISM, CDPSE, PMP, ISO 27001 Lead Implementer, and ITIL, and she is a Six Sigma Black Belt.
Naheed will be working directly with Innovative Driven's clients in the U.S. and internationally to address increasingly complex privacy issues and regulations occurring across the globe.